Restaurant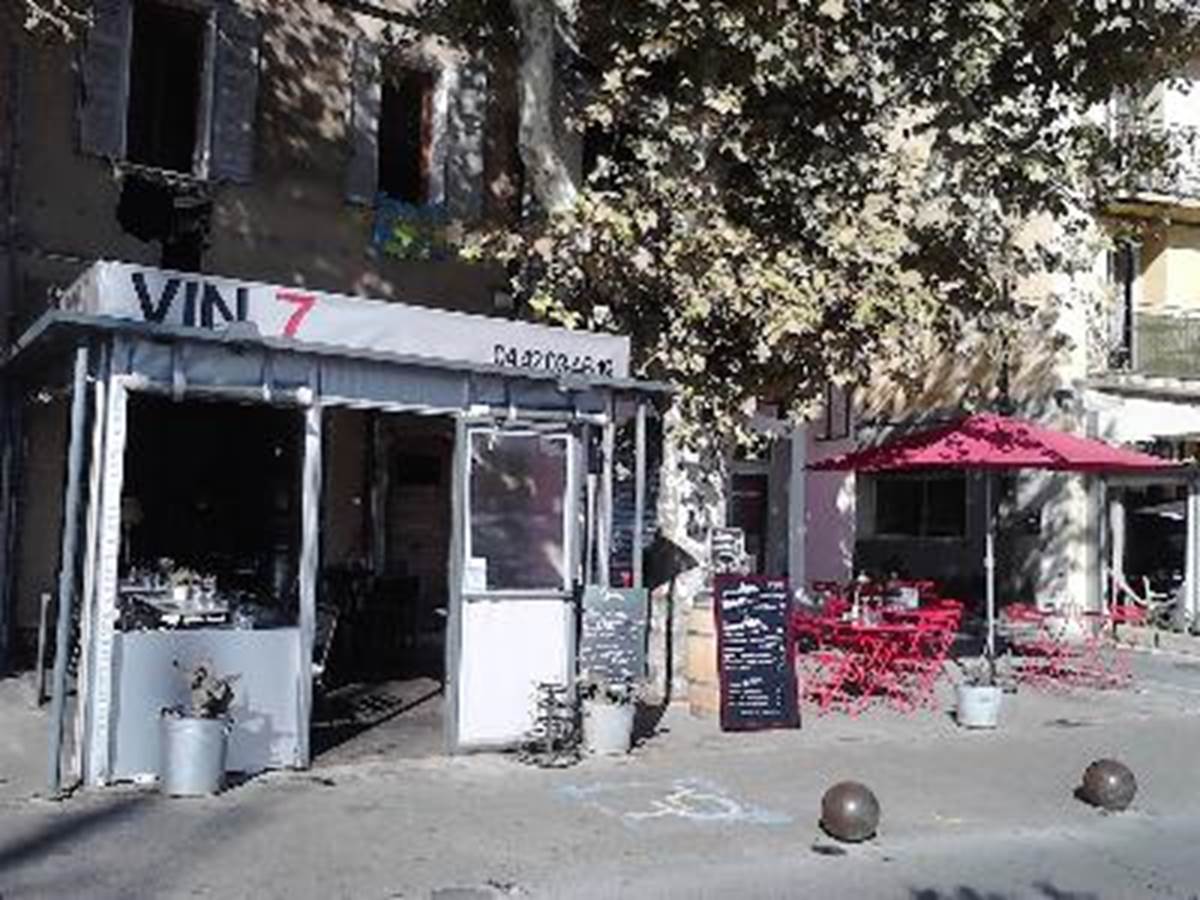 to 0.4 Km in our area
VIN 7
Terrace very well located on the quay facing the boats. Good reception and characterful catering.
Restaurant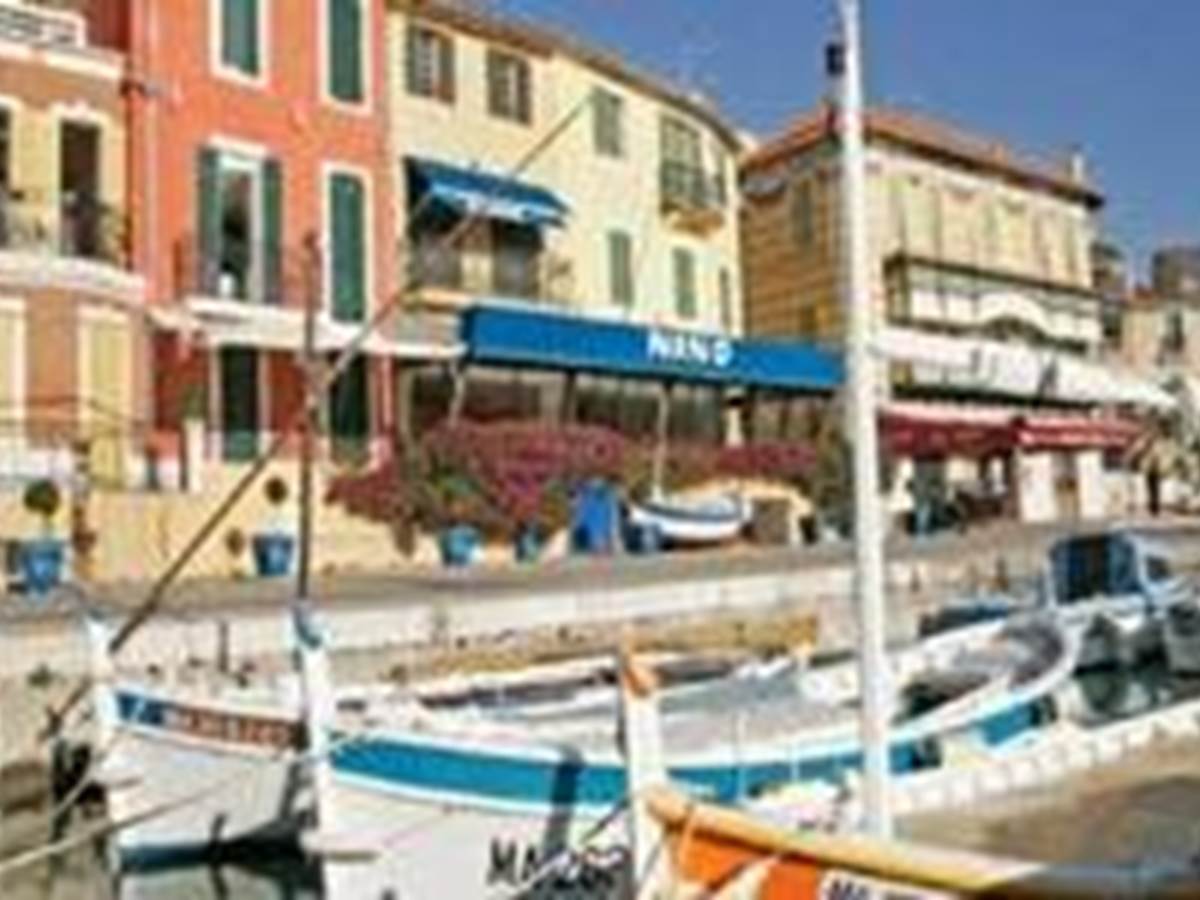 to 7 Km in our area
Nino
La terrasse domine le port de Cassis et Bruno, le patron tient à servir du frais à ses clients. On choisira une bouillabaisse aux cinq poissons, du filet de loup ou une escabèche de sardines et il y a même du poisson frais dans les menus enfants (assez rare pour le mentionner). Dommage que le décor soit vieillot.
A classic in Cassis, very good restaurant with a terrace that overlooks the superb port. Essential
Lesson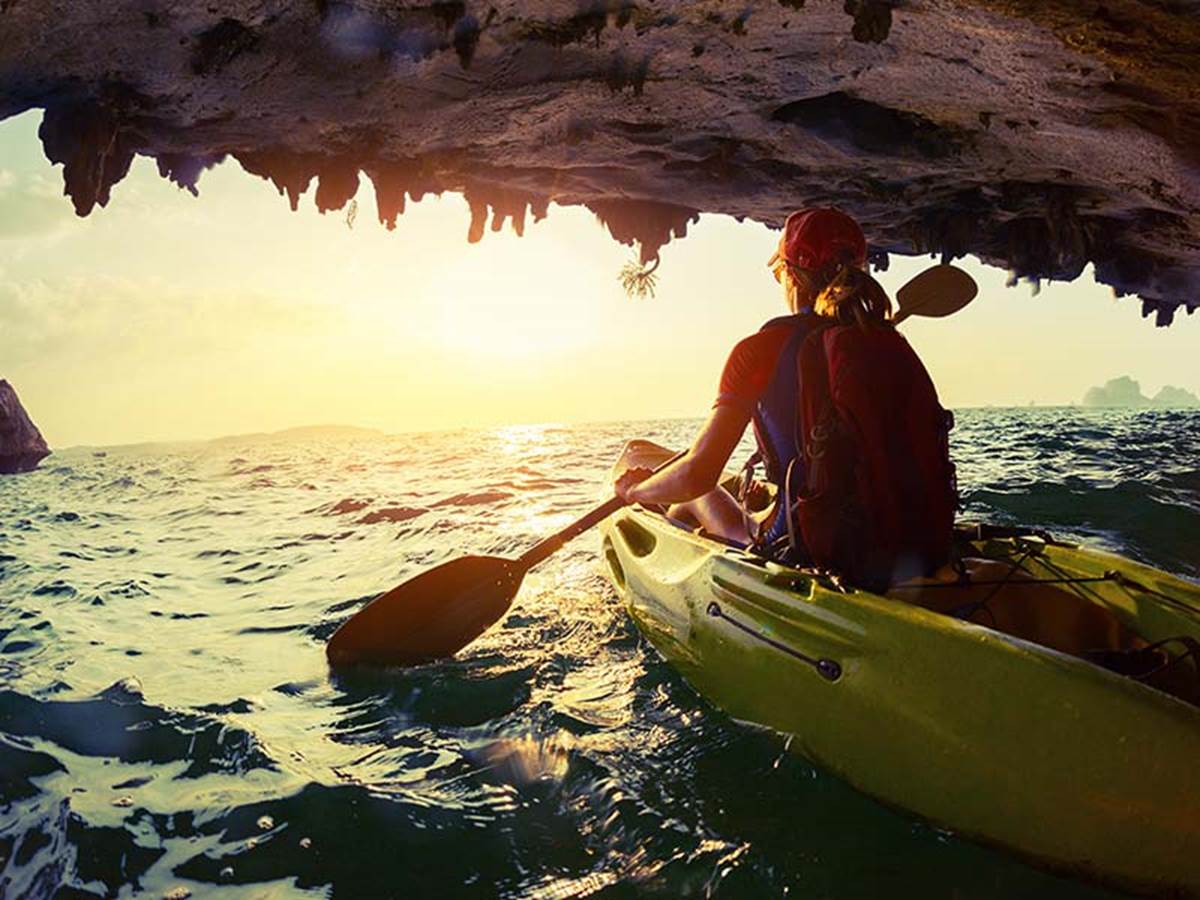 to 14.2 Km in our area
AGS Formule1
AGS Formule 1 propose aux pilotes expérimentés en monoplace de piloter une véritable Formule 1 V10 ou la Peugeot 905, championne du monde et victorieuse des Vingt-quatre Heures du Mans, sur le circuit de prestige Paul-Ricard, jusque là entièrement dédié aux essais privés.Une fois son équipement revêtu, le stagiaire se rend en salle de briefing pour une présentation du site et des voitures. Puis, à l'issue de 2 tours en navette pour une reconnaissance du tracé, il embarque à bord d'une monoplace pour une série de tours à sensations.Après une pause déjeuner gourmet avec vue panoramique sur la piste, c'est soigneusement installé dans le cockpit de l'Arrows V10, de la Prost ou de la 905 du Mans, qu'il se prépare à s'élancer sur le plus moderne des circuits.Et c'est autour d'une coupe de champagne qu'il termine cette journée d'exception, en se remémorant les tours de piste effectués précédemment !
Le Castellet is not very far from La Ciotat and it is a unique circuit in France to discover or review.
Lesson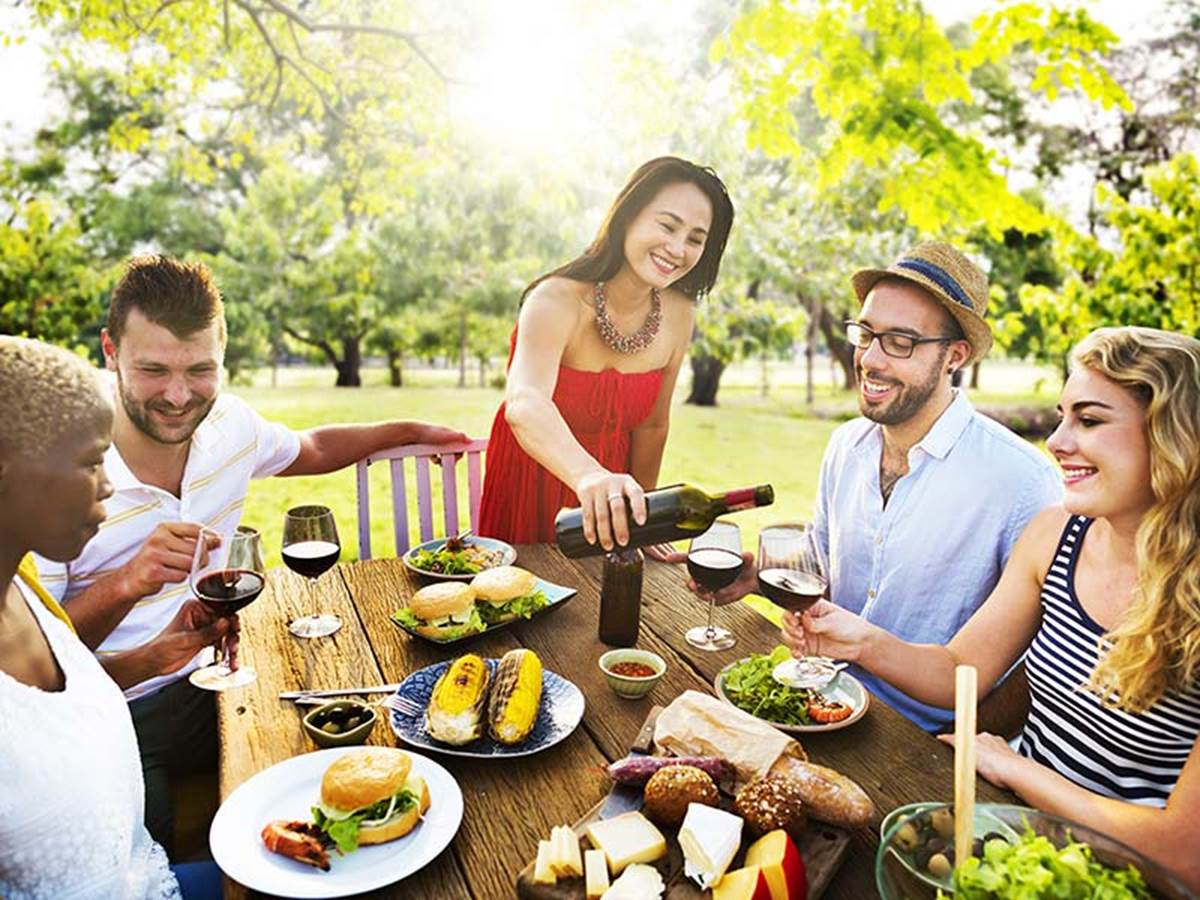 to 10.2 Km in our area
Château de Saint Côme
Marie et Joël Poutet accueillent leurs hôtes au sein de leur domaine viticole et oléicole, dans de grandes chambres d'époque classées 4 épis par les Gîtes de France.Il est possible d'y faire un séjour "Découverte des différentes périodes de la vigne", guidé par Joël Poutet. Le programme comprend, selon la saison, des dégustations d'huile d'olive de la propriété ainsi que la visite du vignoble et la dégustation de ses crus classés AOC bandol.
Located in the heart of the Gigondas appellation, Saint Cosme is a historic estate of a unique kind. It includes 22 ha of vines in an area of great beauty.
Lesson
to 0.3 Km in our area
Stage de découverte du mileu marin
Volunteers passionate about nature and history accompany you to walk the seaside and the hills to discover our beautiful territory or for naturalist and cultural outings.
Cultural heritage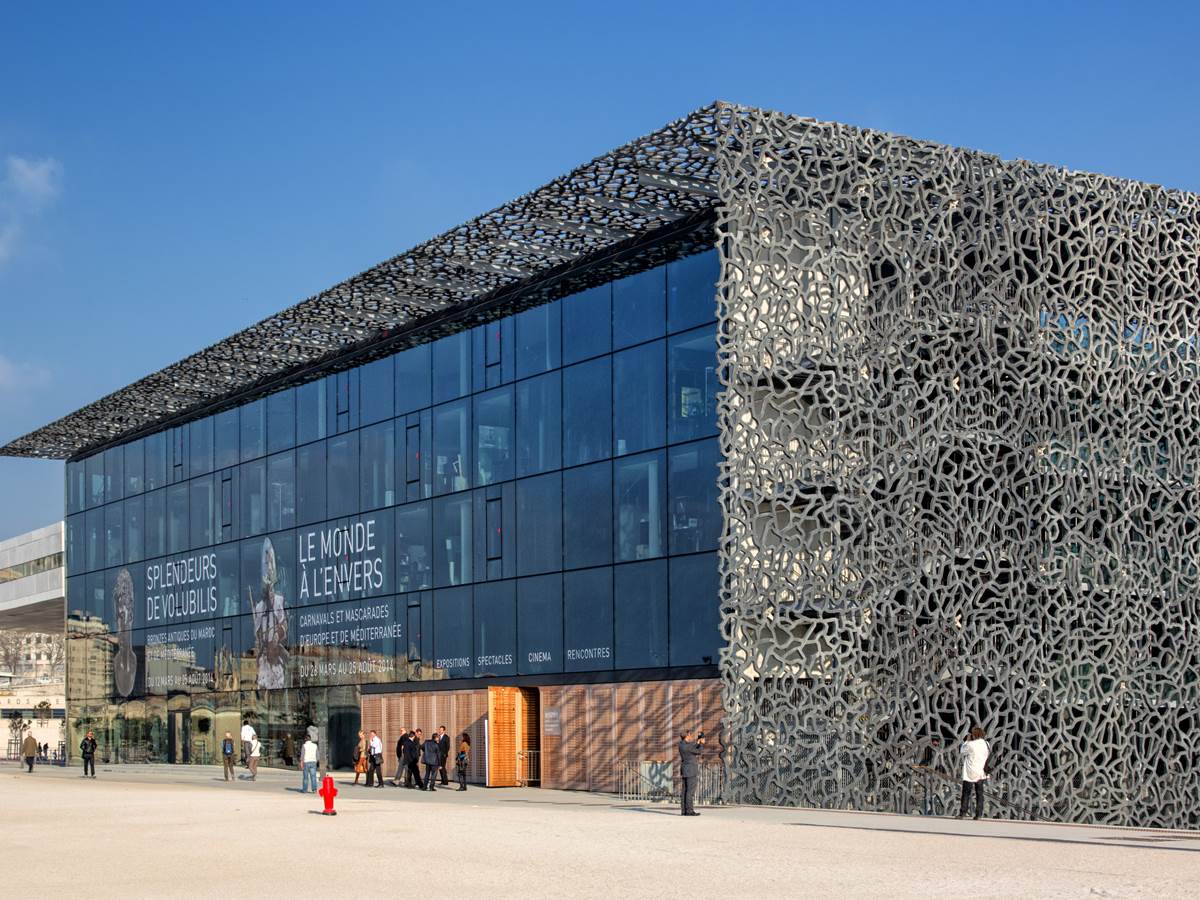 to 24 Km in our area
Le MuCem
Musée des Civilisations de l'Europe et de la Méditerranée, le MuCem a ouvert ses portes en 2013. Construit sur le site du Fort Saint Jean, à l'entrée du port de la Belle de Mai en plein centre de Marseille, on y accède par une passerelle impressionnante. 3 lieux constituent ce musée : le J4 qui en est le cœur, le fort Saint-Jean, ancien complexe militaire indissociable de l'histoire de Marseille accueille les expositions temporaires et enfin le centre de conservation des ressources qui abrite l'ensemble des fonds et des collections du Mucem.
The MuCEM is an architectural marvel, the Fort, the old Port ... It is made of modern minerality and rubs shoulders with the past, all of this complement each other harmoniously ... Unmissable.
Cultural heritage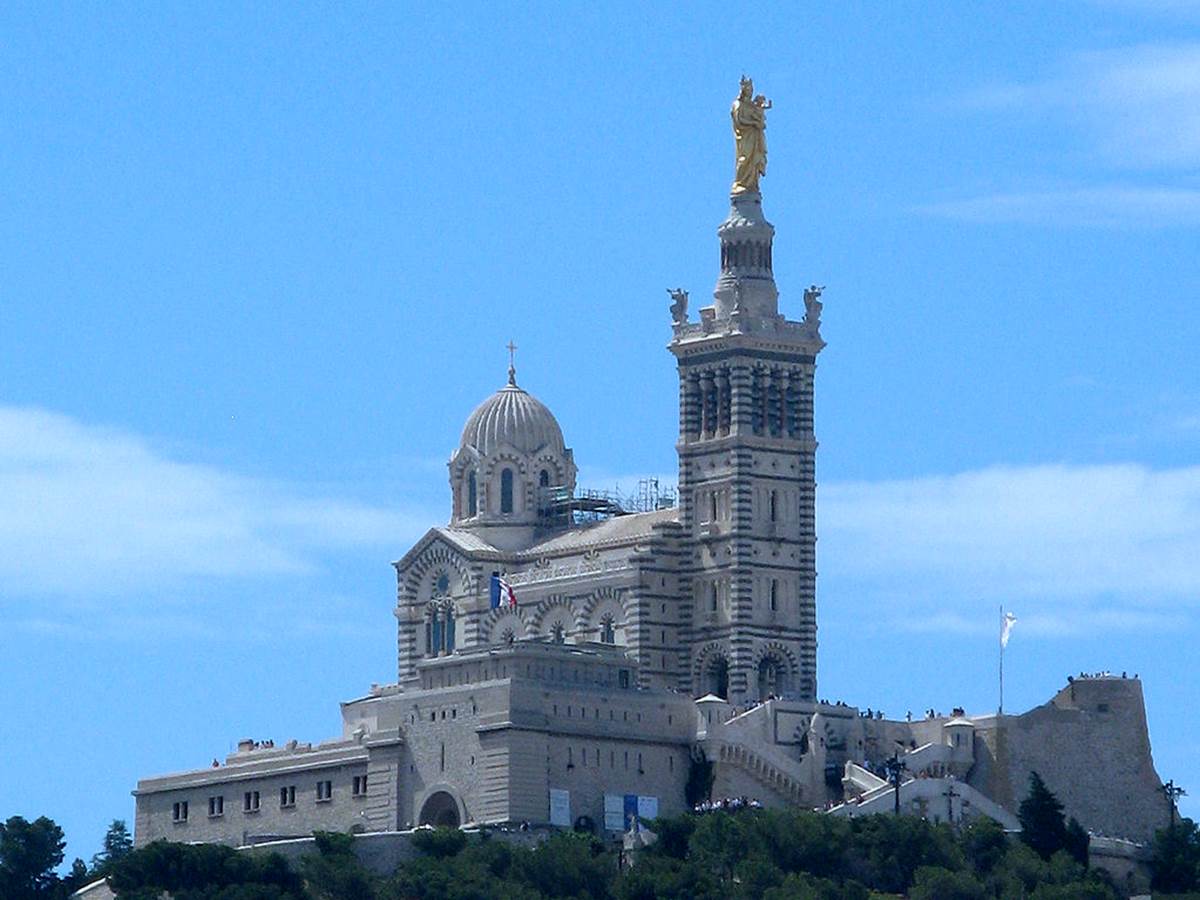 to 23.3 Km in our area
Notre Dame de la Garde
Ah la Bonne-Mère qui veille sur Marseille ! Considérée comme la gardienne des marins et des pêcheurs, la basilique est édifiée à près de 150 mètres de hauteurs à cheval sur les quartiers du Roucas blanc et de Vauban. Pour y monter on peut au choix, opter pour le petit train touristique ou préférer l'ascension à pied. Plus typique mais aussi plus fatigante, l'ascension à pied vous demandera 1h-1h30 d'efforts depuis le Vieux-Port.
In 1214 a priest from Marseille, Maître Pierre, had the idea of building a chapel dedicated to the Virgin Mary on the hill of the Guard. ... Our Lady of the Guard.
Cultural heritage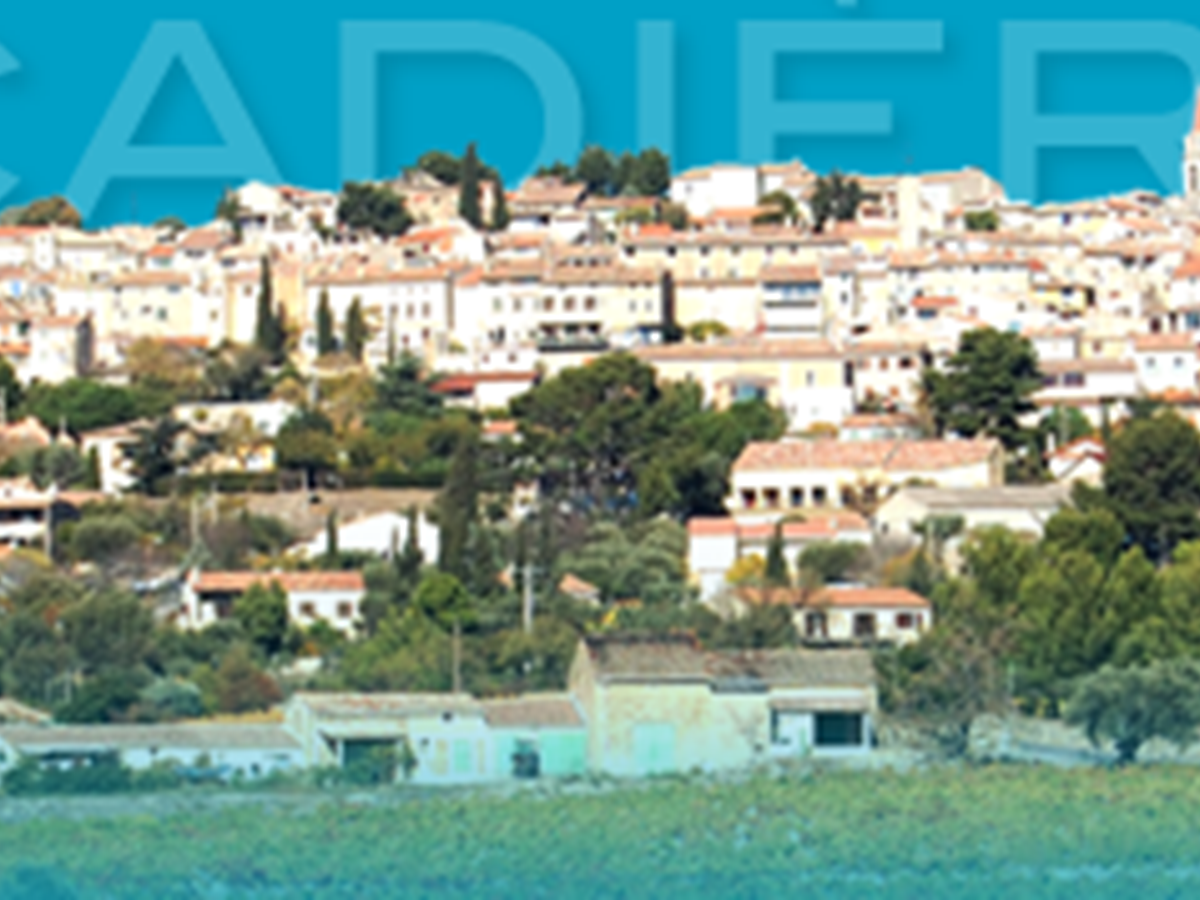 to 13.4 Km in our area
La Cadière d'Azur et Le Castellet
Ces deux villages médiévaux se font face, sur une colline, avec vue sur la [Méditerranée]. Médiévaux certes, mais provençaux avant tout. Ils se dévoilent au gré de leurs ruelles fleuries, de leurs fontaines et leurs lavoirs. Au Castellet, les portes et fenêtres des maisons du XVIIème siècle, encadrées de pierres taillées, attestent de la richesse des propriétaires de l'époque.
Fortified town facing Le Castellet, La Cadière-d'Azur flourishes in the midst of vineyards holding the Côte de Provence appellation, AOC Bandol. Two authentic medieval towns a stone's throw from La Ciotat
Cultural heritage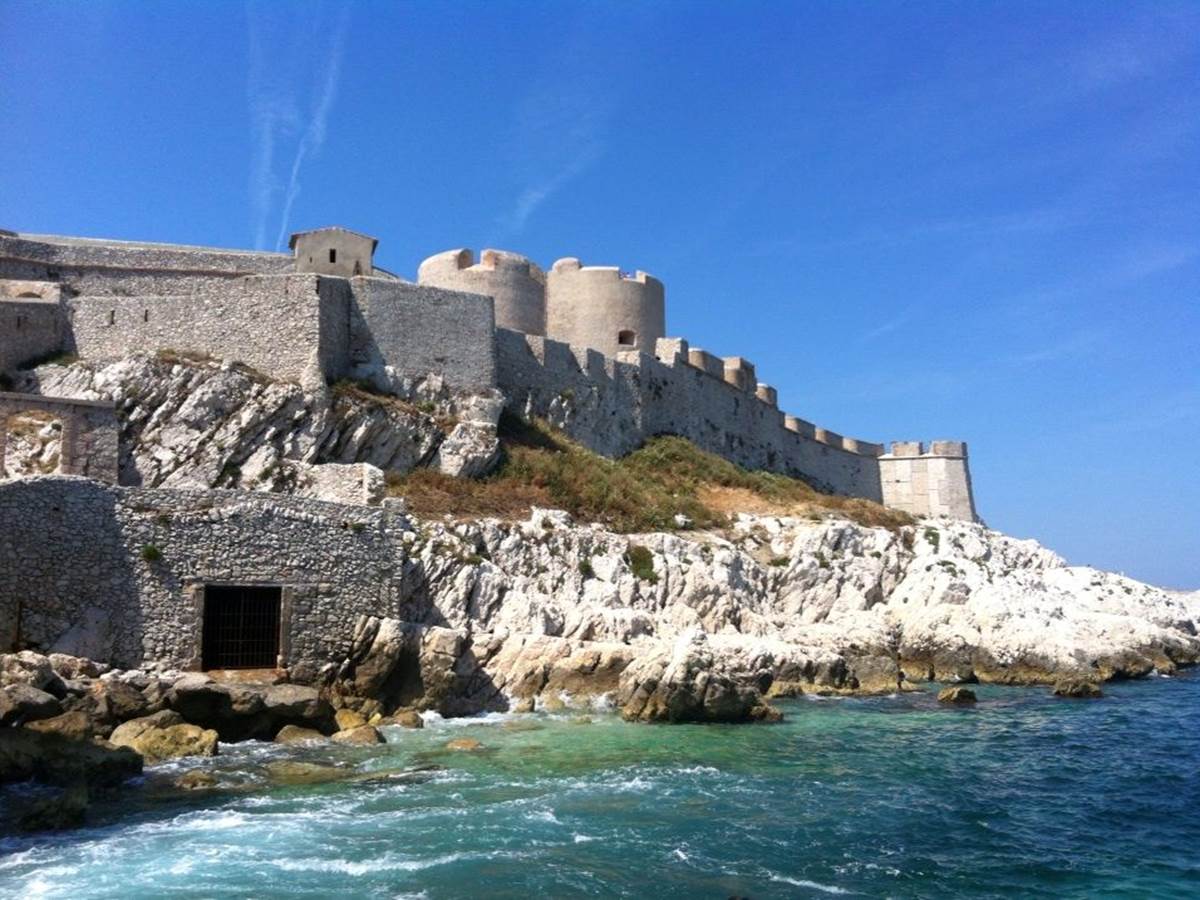 to 26.8 Km in our area
Le Château d'If
C'est François Ier qui a érigé cette forteresse sur une ile de l'archipel des Frioul dans la rade de Marseille. Rendu célèbre par Alexandre Dumas et son roman Le Comte de Monte Cristo, le château d'If se visite tous les jours. Il suffit de prendre une navette maritime depuis la gare maritime située sur le Vieux-Port.
Sublime place, the Château d'If is a French fortress built on the orders of King François I??, between 1527 and 1529 on the islet of If in the Frioul archipelago, near the islands of Ratonneau and Pomègues in the center of the Marseille harbor
Cultural heritage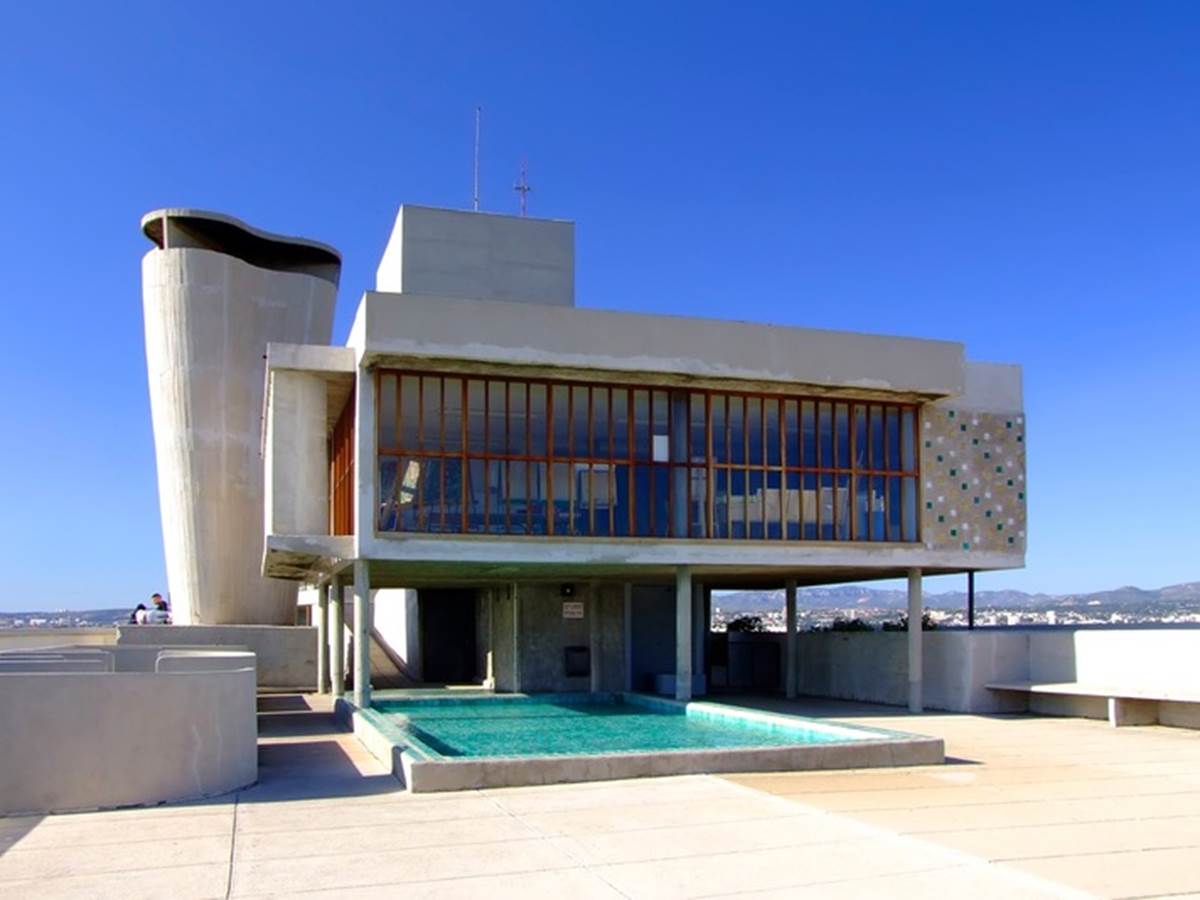 to 23.3 Km in our area
La Cité Radieuse
Projet architectural novateur de Le Corbusier, cette « unité d'habitation » fut inaugurée en 1952. Il s'agissait alors de pallier la pénurie de logements sociaux au sortir de la guerre, et l'architecte avait, par ce projet, voulu concrétiser son idée de village vertical. La cité radieuse de Marseille diffère des autres unités d'habitation construites par Le Corbusier dans la mesure où elle compte, parmi les logements, un hôtel, un [restaurant gastronomique], ainsi que différentes infrastructures. Les visiteurs peuvent visiter gratuitement l'immeuble et ses lieux classés : le hall d'entrée, la troisième rue marchande, le toit-terrasse. Il suffit de prendre contact à l'arrivée avec l'agent de sécurité dans le hall. Tous les jours de 9h à 18h. Visites guidées du mardi au samedi de 14h à 18h (10 € - 5€ pour les enfants). Renseignements au 0826.500.500
If you are keen on architecture you must visit this listed building. Located in a rather affluent area but not very lively. A symbol of modern 1950s architecture
Cultural heritage
to 0.3 Km in our area
Maison de la Construction Navale
The history of shipbuilding has a House. This space, installed in the old port, near the naval site in the former armaments building, offers Ciotadens and passing visitors free of charge a dense program of exhibitions, conferences, visits to the naval site and film screenings dealing with maritime activities of yesterday and today. A must see
Cultural heritage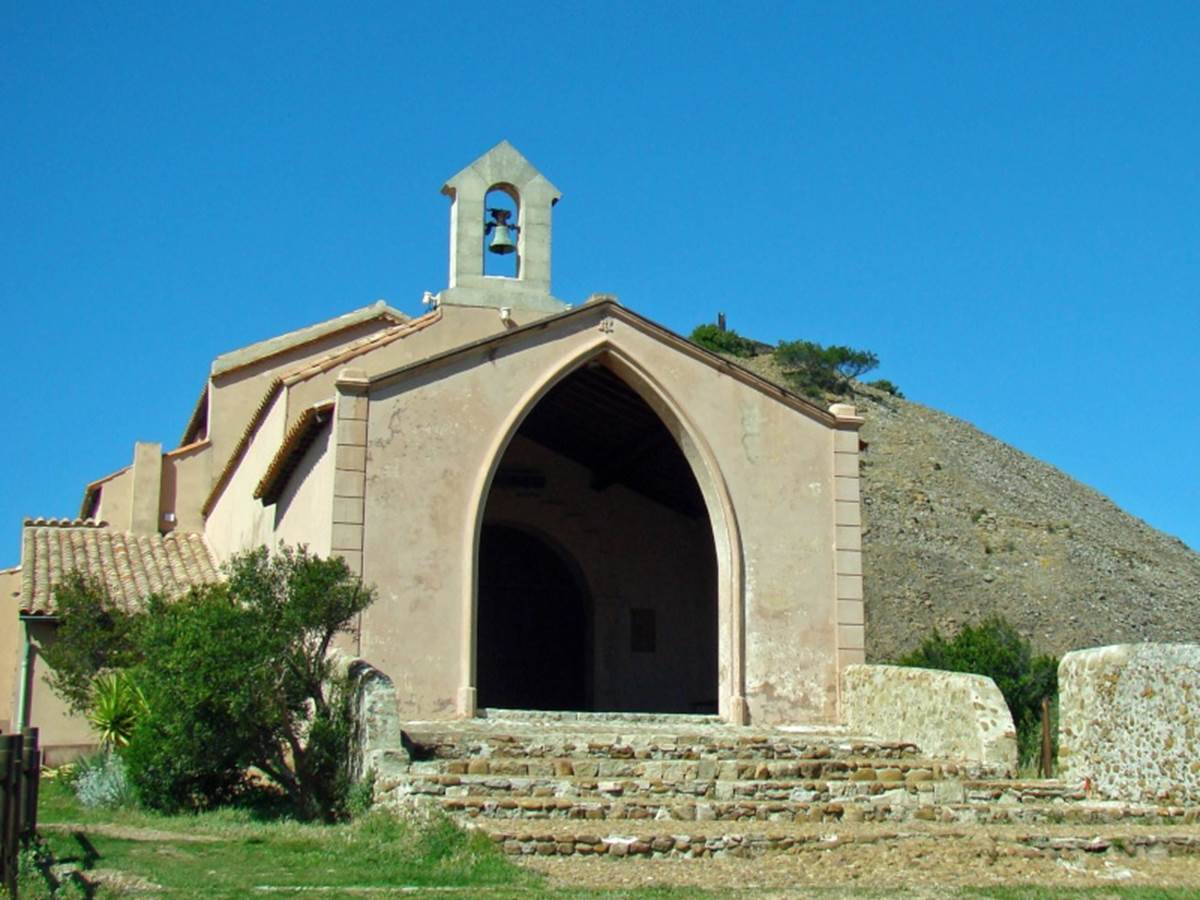 to 0.3 Km in our area
Chapelle Notre-Dame-de-la-Garde
Ouverte au public de mai à fin août, ainsi que le 8 décembre, à l'occasion de la fête de l'Immaculée Conception, la chapelle Notre-Dame-de-la-Garde est décorée par les offrandes faites par les marins à la Vierge de la Garde pour avoir veillé sur eux. Construite en 1610 au sommet d'une colline, elle constituait un repère stratégique pour les navigateurs.
At the top of a small hill located to the south-east of the town of La Ciotat is the Chapel of Notre Dame de la Garde. Built at the beginning of the 17th century (1610) by the blue penitents, it contains many ex-votos (Small paintings) of sailors and fishermen grateful to the Virgin Mary
Sport activities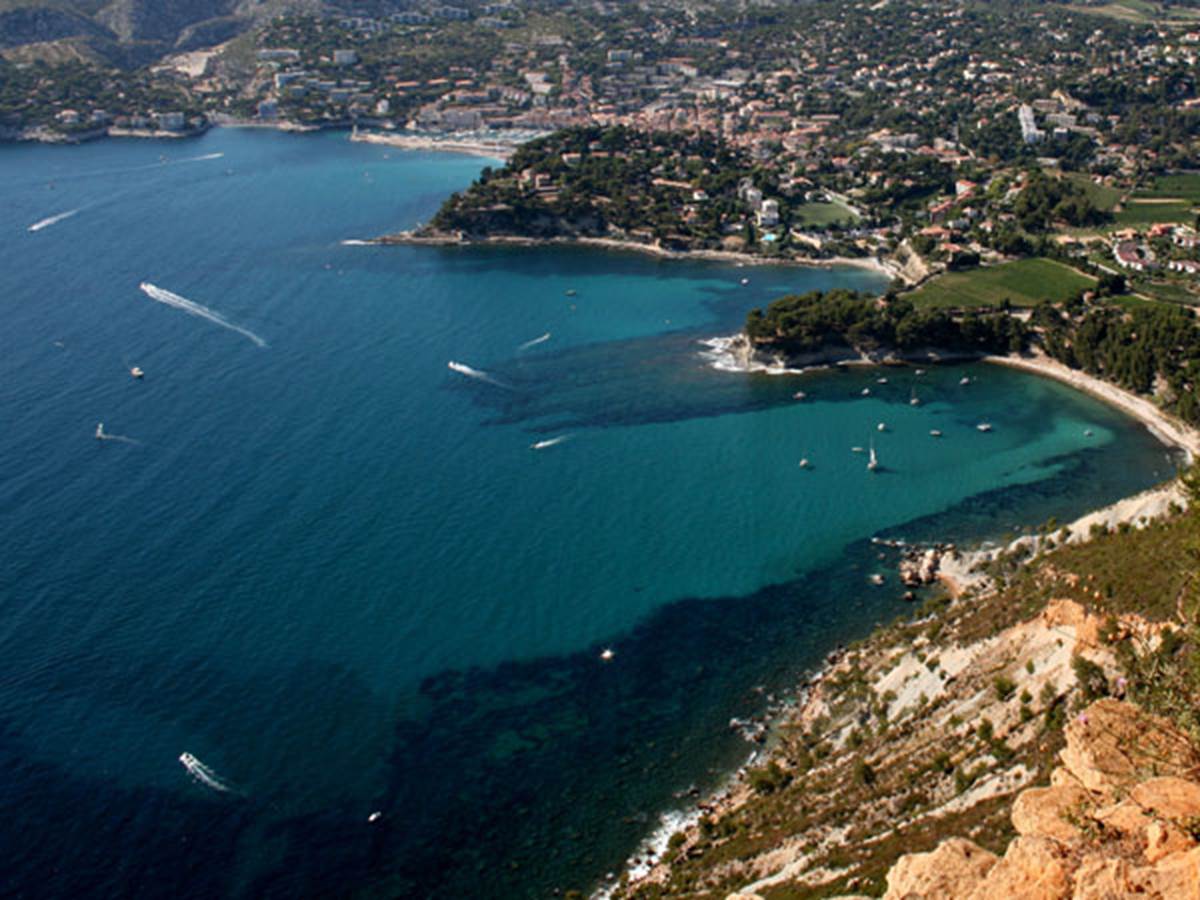 to 4.9 Km in our area
Randonnée du cap Canaille
En partant du [Mugel] pour relier l'une des plus hautes falaises maritimes d'Europe, les falaises Soubeyranes, cette randonnée de 11 km permet de profiter de la vue, mais aussi d'une riche et contrastée palette de couleurs, du bleu azur au bleu marin, en passant par l'ocre rouge, le blanc et le vert.
Starting from [Mugel] to connect one of the highest sea cliffs in Europe, the Soubeyranes cliffs, this 11 km hike allows you to enjoy the view, but also a rich and contrasting palette of colors, blue azure to navy blue, passing through red ocher, white and green.
Natural heritage
to 1.2 Km in our area
Calanque de Figuerolles
Formerly planted with fig trees, hence its name, the Calanque de Figuerolles is characterized by the erosions of the pudding and the Rocher du Capucin. Seen from another cape, the rock is also called Dog's Head because of its resemblance. L'îlot du Lion also bears witness to the extravagant shapes of the calanque. Great painters such as Georges Braque or Othon Friesz have immortalized this calanque. This Calanque also hosts a hotel-restaurant.
Natural heritage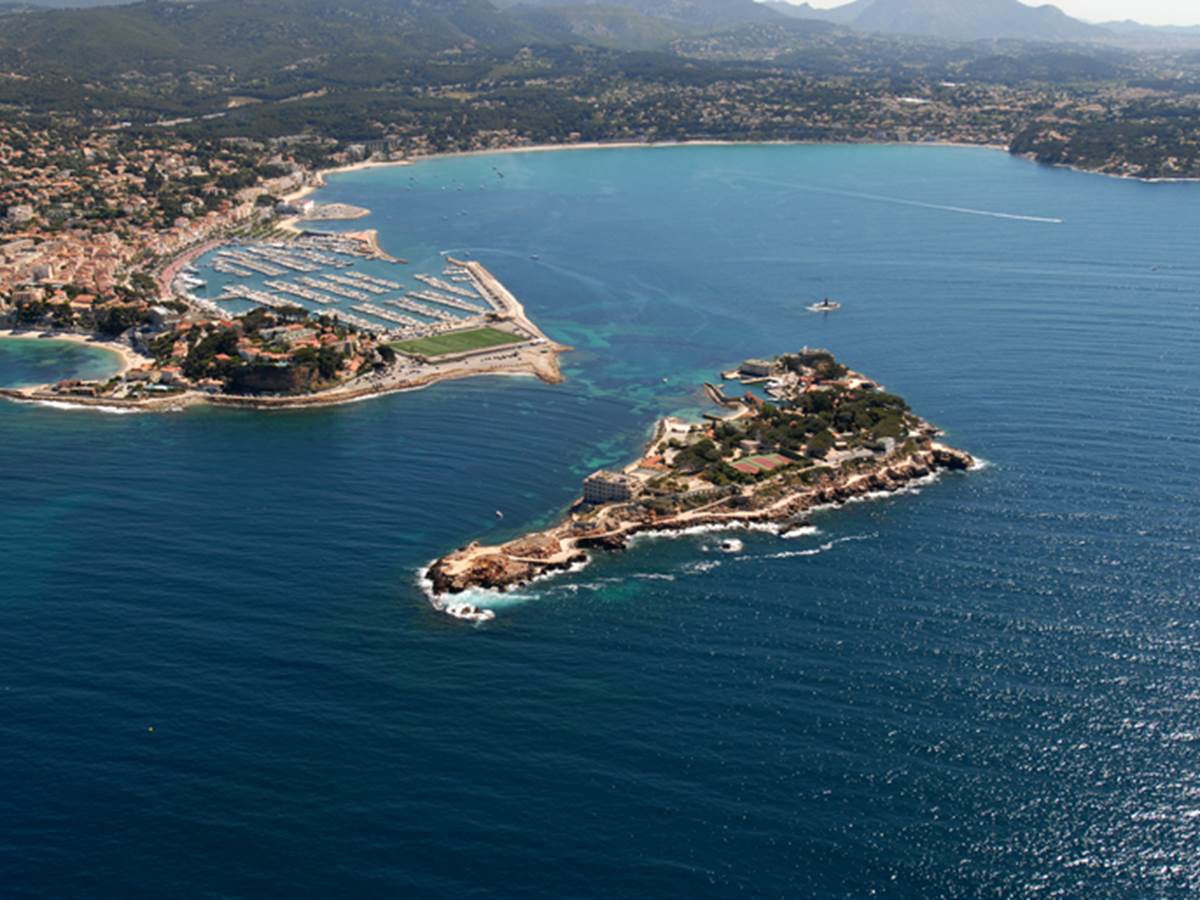 to 13.1 Km in our area
Ile de Bendor
En sept minutes de traversée depuis l'embarcadère de Bandol, atteignez l'île de Bendor. Une des îles Paul Ricard (propriété de l'industriel depuis 1950), qui transmettra ses traditions aux curieux, comme les pointus. De vieux voiliers de pêche traditionnels qui sont mis à l'honneur mi-septembre lors des Latines de Bendor.
The island of Bendor is a French island on the Mediterranean coast which faces the town of Bandol in the department of Var, on which it administratively depends. Uninhabited and deserted until the 1950s, it was bought and then developed by Paul Ricar
Natural heritage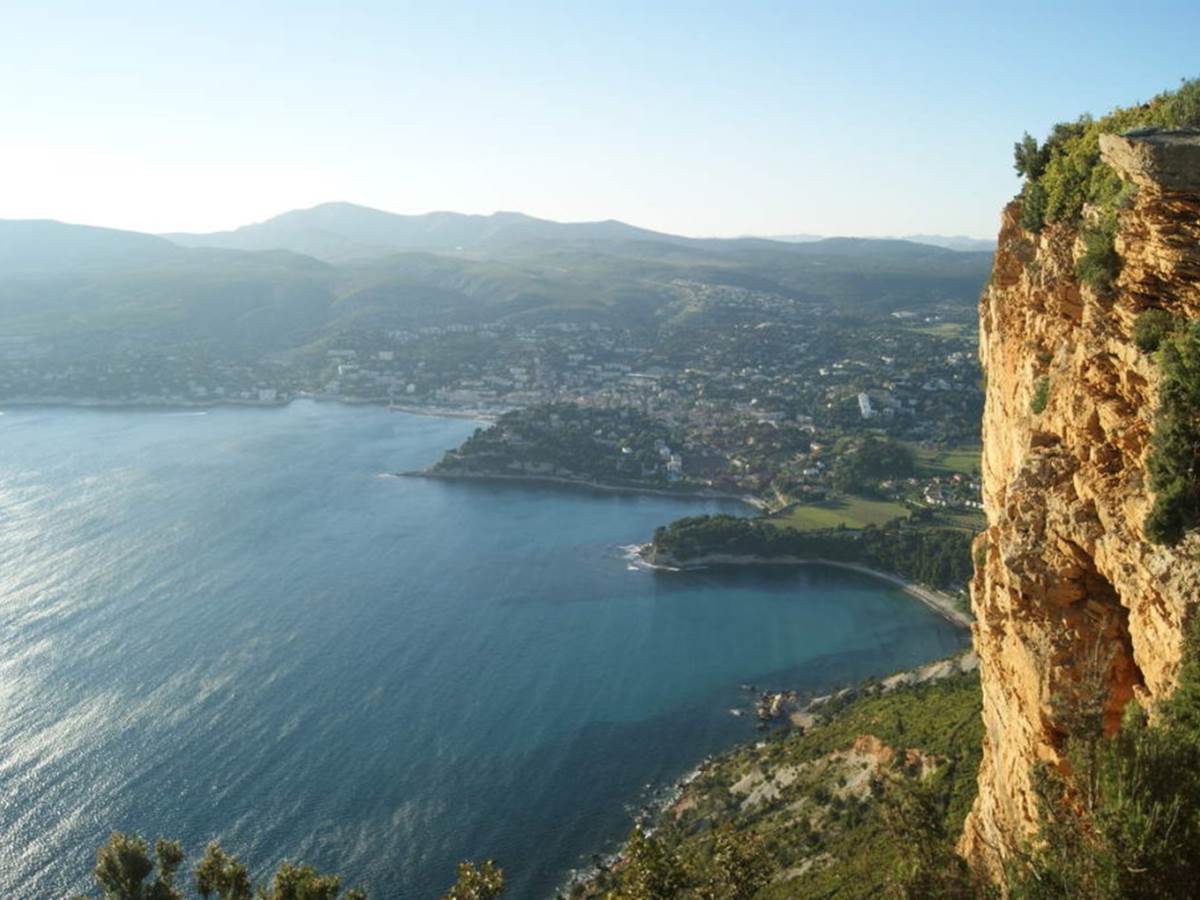 to 5.3 Km in our area
Le cap Canaille en voiture
Une balade peu fatigante : empruntez la route des Crêtes, longue de 15 km, avec votre voiture. Elle sillonne le massif et permet de rejoindre [La Ciotat]. Vous y verrez le [golfe de Cassis], les [calanques], la [rade de Marseille]. Pour plus de prudence, arrêtez-vous sur les parkings.
The highest sea cliff in Europe is located not far from Marseille and it is the place that you absolutely must discover! Day and night, the show is magical. The main road that crosses Cap Canaille between Cassis and La Ciotat is called the Route des Crêtes. It is a magnificent road of around 15 km, with plenty of parking areas along the way to admire the view over the city of Cassis and beyond.
Natural heritage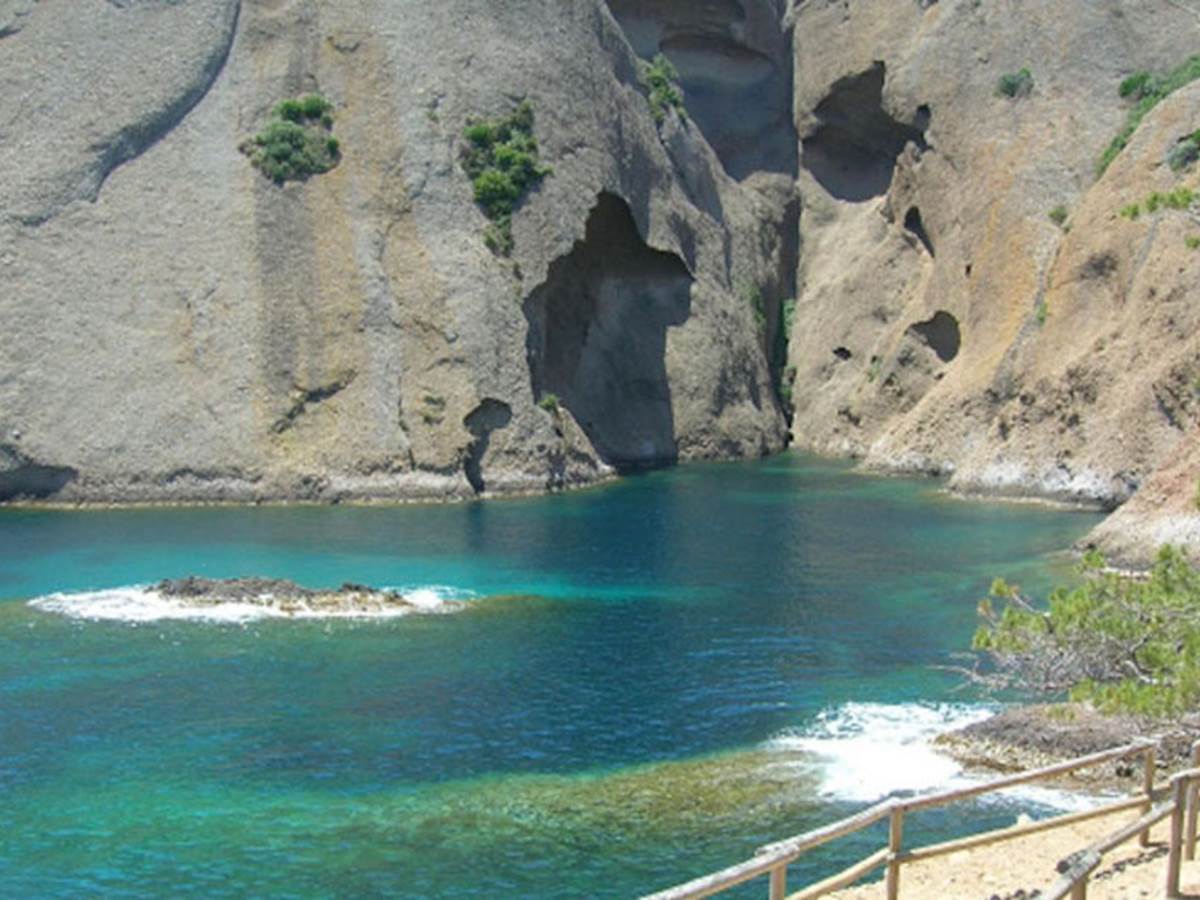 to 13.6 Km in our area
Les calanques de Cassis, du Mugel et Figuerolles
Sur les communes de Marseille, Cassis et La Ciotat, le Parc national des Calanques compte parmi les plus emblématiques celles de Figuerolles, du Mugel et de Cassis. Les calanques font ici partie du décor. Mais quel décor ! Entre une eau incroyablement turquoise, des paysages majestueux et une biodiversité remarquable : ces sites naturels sont incontournables.
The Calanques National Park is the 10th French national park and the first in Europe to combine land, sea and peri-urban areas. In the limestone coastal Provence, the heart of the National Park which extends over the municipalities of Marseille, Cassis and La Ciotat, is known the world over for its sublime landscapes, but also for its remarkable biodiversity and its cultural riches.
Natural heritage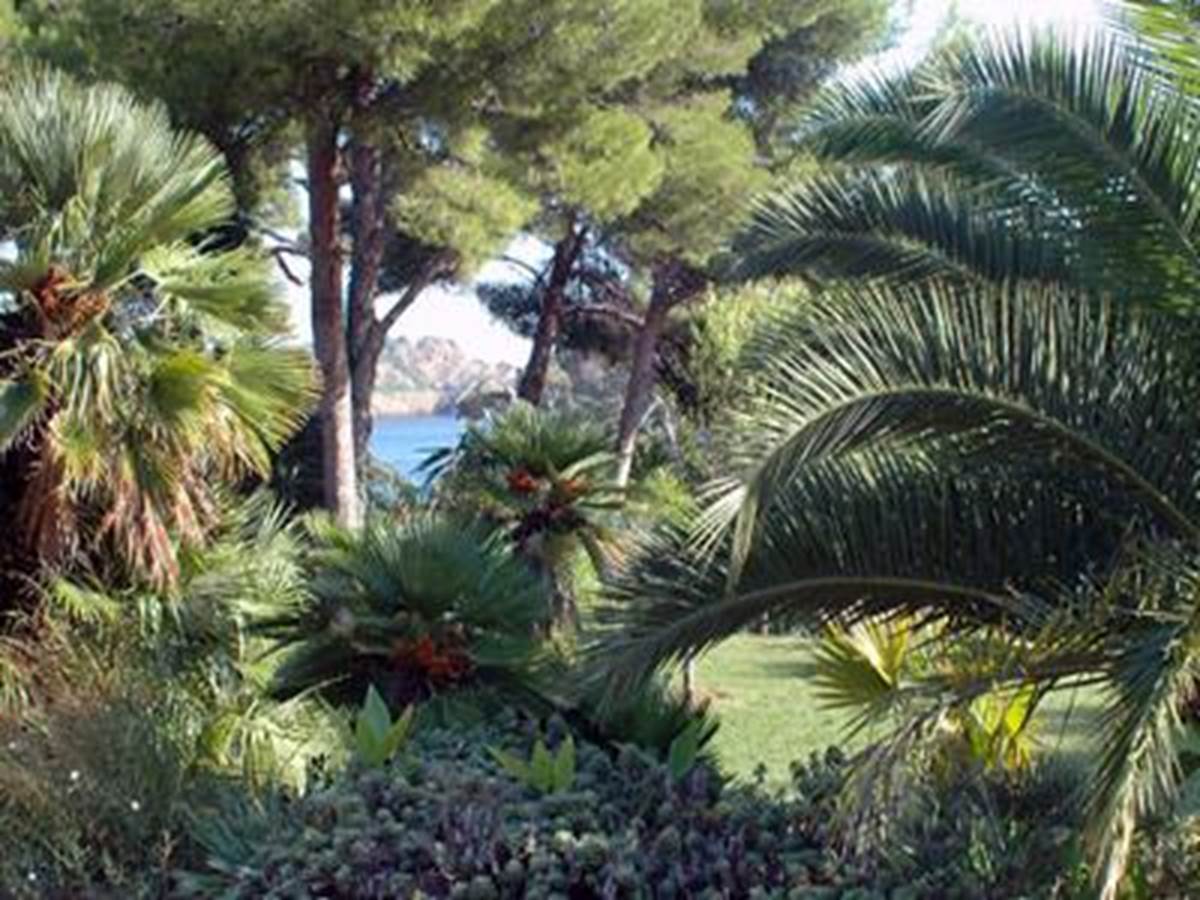 to 1.5 Km in our area
Parc naturel du Mugel
The Mugel Park is exceptional on several points: - from a geological point of view: the dominant rock of the site: a variety of conglomerate called POUDINGUE, the only vestige of a disappeared continent (the Corsican Pyrenean continent) amounting to 155 meters above the sea, thus serving as shelter from the wind for the park. - from a botanical point of view: benefiting from a microclimate, practically all types of vegetation can be found on the site: temperate, desert, tropical zones.
Point of Interest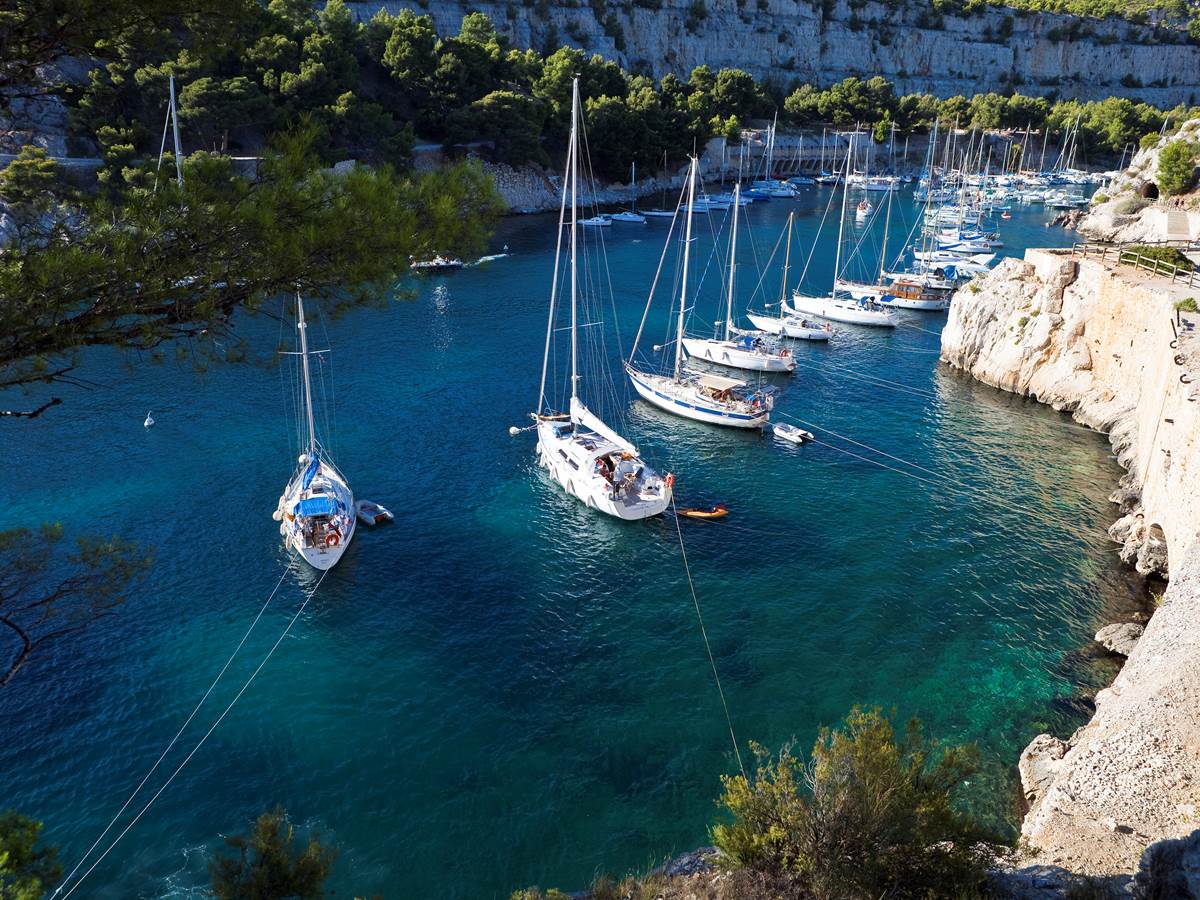 to 7 Km in our area
Cassis
« Qu'a vist Paris, se noun a vist Cassis, pou dire : n'ai rèn vist » soit « Celui qui a vu Paris et qui n'a pas vu Cassis peut dire… je n'ai rien vu ». Ce sont les mots du prix Nobel de littérature, Frédéric Mistral, cet enfant de Provence, qui décrivent le mieux Cassis. Ce petit port de pêche des Bouches-du-Rhône , ancré à 20 minutes à l'est de Marseille offre tous les bienfaits, les couleurs et les saveurs de la Provence. Le village bordé de vignes, est coincé entre le massif des Calanques et l'imposant cap Canaille à l'est. Les calanques et leur massif de 4 000 hectares font la renommée de Cassis. Des falaises calcaires formées il y a 120 millions d'années, qui se jettent à pic dans le bleu de la Méditerranée. Elles forment de petits fjords qui se terminent en port naturel ou en plages paradisiaques. Ces edens se méritent. Ils sont totalement cachés, uniquement accessibles en marchant. Les plongeurs et les randonneurs vivent un rêve éveillé dans ces calanques, comme à Port-Miou, En-Vau ou Port-Pin. À l'est du village se dresse le cap Canaille. Un immense roc de pierre, et ses falaises maritimes sont les plus hautes d'Europe, culminant à 394 mètres. À son sommet, la route des crêtes assure des points de vue époustouflants. Alors ne manquez pas le coucher de soleil au cap Canaille qui embrase la roche d'un rouge flamboyant ! Quant au village, il est typiquement provençal. On y croise des ruelles étroites aux façades colorées, des maisons de pêcheurs qui convergent vers le port. Le cœur de Cassis abrite tout autant de somptueux voiliers s'affrontant lors de régates et de jeux de joutes et des petits bateaux de pêche. Il faut venir ici à la saison des oursins, lorsque les pêcheurs débarquent sur le quai les "violets" et les ouvrent directement sur votre table grâce à un accord avec les restaurants qui se chargent de vous servir le verre de blanc ou de rosé qui les accompagnent si bien. Cassis hors saison est un véritable paradis, en plein été ou lors des grands week-ends du mois de mai, l'affluence touristique et la difficulté pour s'y garer en atténuent le charme. Mais c'est aussi un point de départ pour de longues balades à proximité : à la Ciotat, à 10 km à l'est, ou à Roquefort-la-Bédoule, commune rurale bordée de forêts méditerranéennes (pins d'Alep, chênes Kermes) et surtout de garrigue.
Cassis is a Mediterranean fishing port located in the south of France. Overlooked by a centuries-old castle, the town is renowned for its pebble beaches and its coves with steep limestone cliffs. The port is adorned with pastel-colored buildings, street cafes and restaurants. The local vineyards are known for the production of Cassis white wine. Trails run through the immense Cap Canaille with its rocky walls and offer a panoramic view of the sea. Magnificent!
Commercial service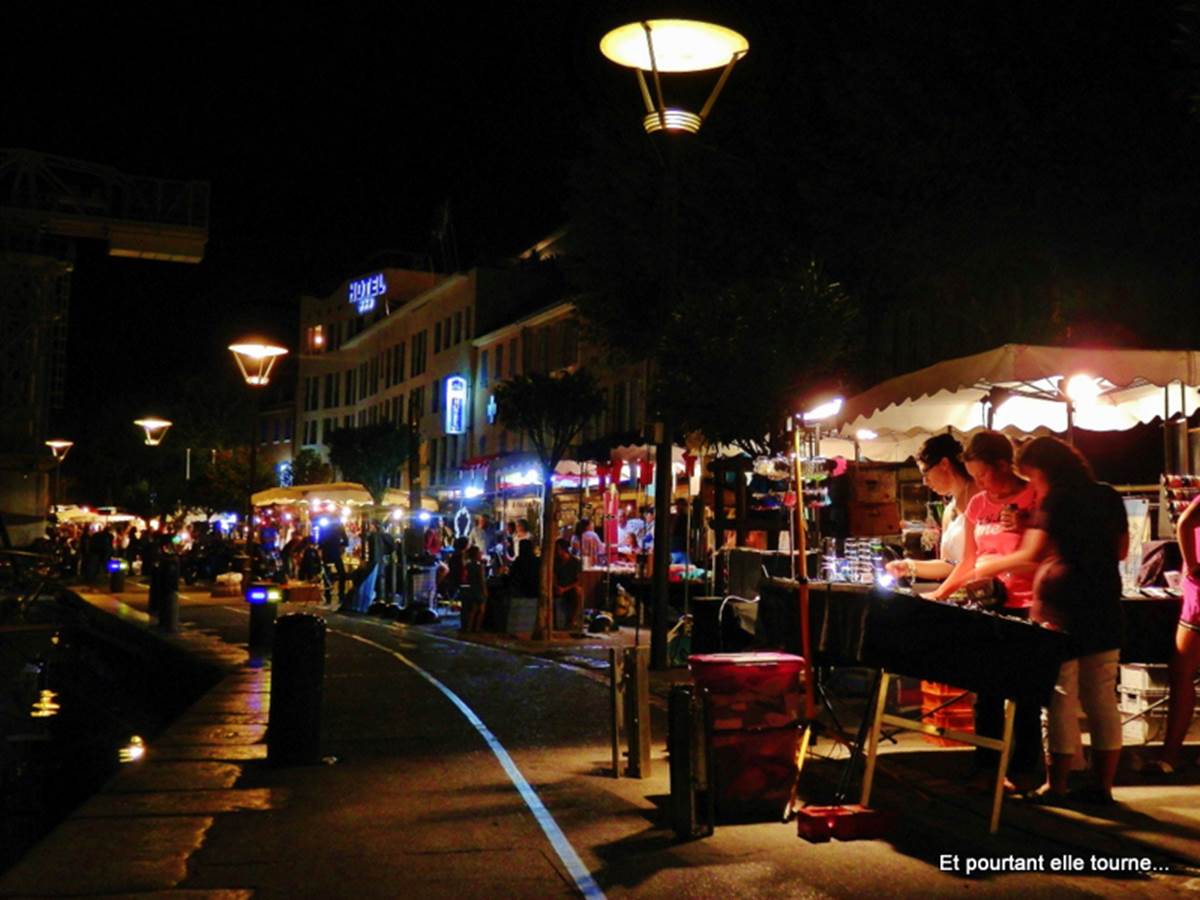 to 0.3 Km in our area
Marché nocturne de La Ciotat
De fin juin à fin août, le [Port-Vieux] est réservé aux piétons de 20h à minuit et jusqu'à 1h le week-end. On y trouve bien sûr un large aperçu de l'artisanat provençal, mais aussi une vaste brochette de tout ce qui fait le charme d'un marché estival nocturne : bijoux, maroquinerie, peintures, barbapapas...
At the beginning of July to the end of August, from 8 p.m. to midnight (until 1 a.m. on weekends), around a hundred stalls offer decorative objects, artisanal and gastronomic products, clothing, and other regional products in the renovated old port, in a warm atmosphere. and friendly
Tasting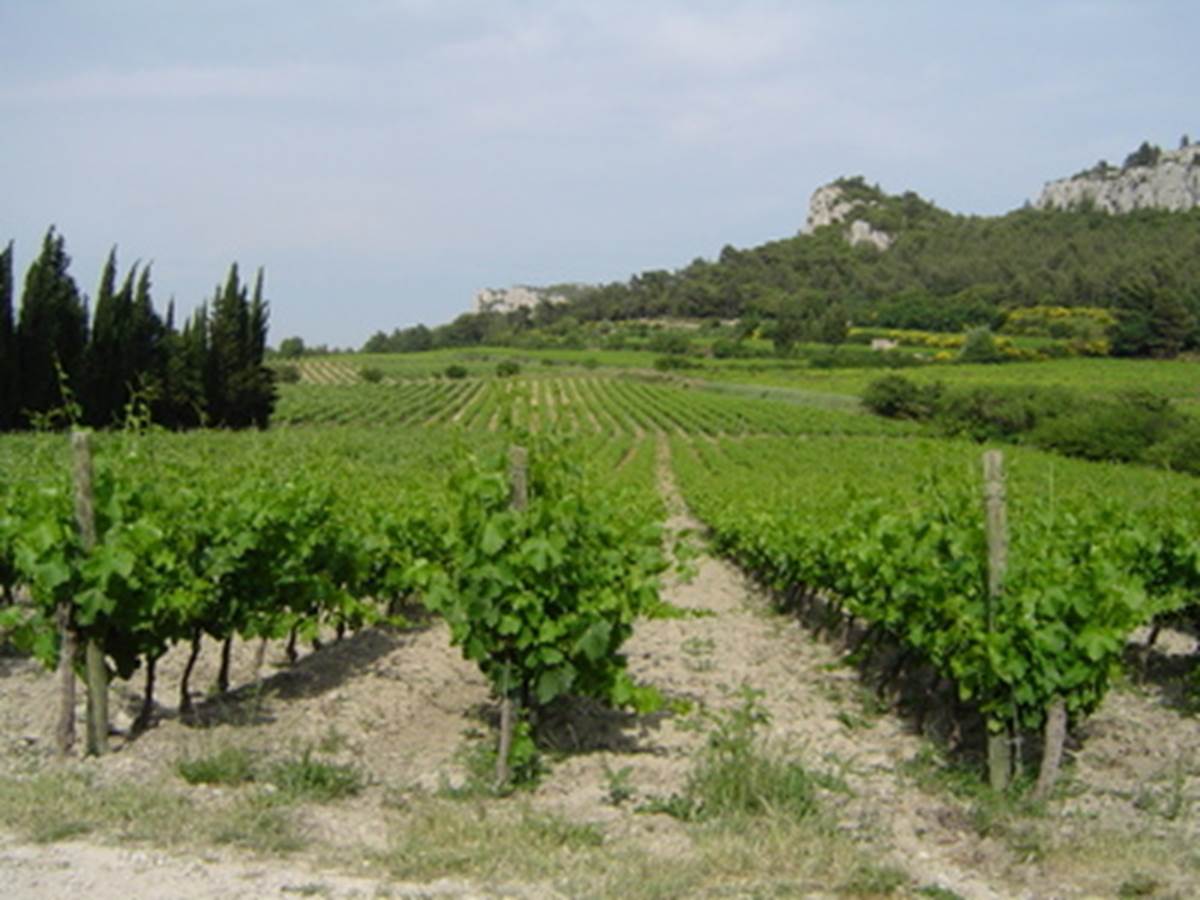 to 7 Km in our area
Vins de Cassis
Le vin de Cassis est l'un des premiers à avoir reçu en 1936 l'Appellation d'Origine Contrôlée, c'est dire sa qualité. Douze domaines produisent un million de bouteilles par an. Ici le microclimat est favorable aux vignes et les vendanges se font à la main. Les vins blancs sont parmi les meilleurs de Provence, goûtez-les au restaurant, bien installés face au port avec un plateau de fruits de mer sur la table.
It is one of the oldest places of viticulture in France. The vine already existed at the site of Marseille and its surroundings, even before the landing (around 600 BC) of the Greek sailors (the Phocaeans). 12 exceptional estates where white is king.
Tasting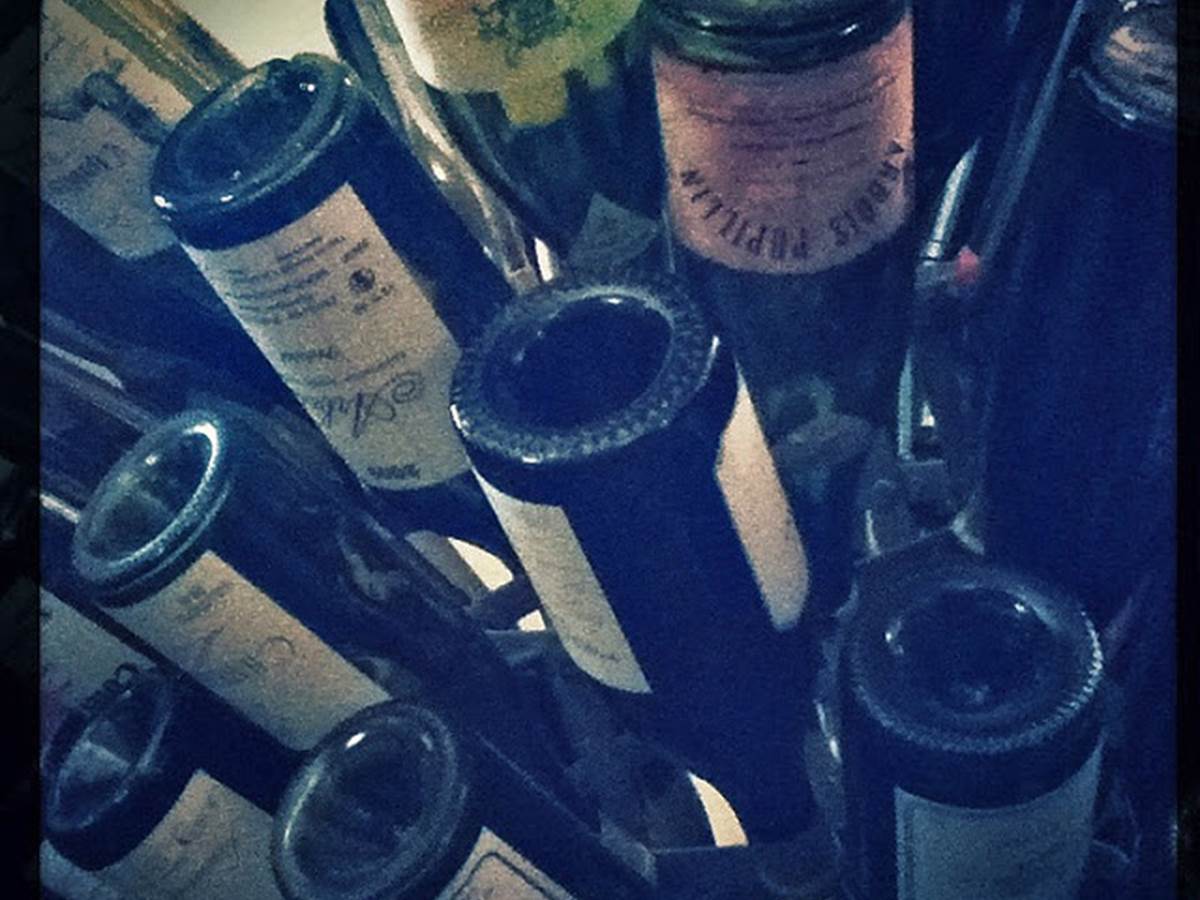 to 12.9 Km in our area
Les cinquante-huit domaines viticoles de Bandol
La ville dénombre 58 domaines viticoles. Le Mourvèdre est le cépage planté ici sur les restanques qui mûrit patiemment au soleil. Blancs, rouges ou rosés, les vins de Bandol se font une place dans les meilleurs caves à vins. Pour les déguster rendez-vous dans les domaines ou à l'Oenothèque des vins de Bandol, face au casino.
Bandol2 is a French wine with a controlled designation of origin from the vineyards of Provence which is produced around the town of Bandol, in the Var. Often considered to be one of the best red wines in Provence3, it owes its reputation to a microclimate very favorable to the Mourvèdre grape variety, giving powerful, structured wines that can keep very long4,5. The bandol appellation also produces a large proportion of rosé wines.
Festivals and events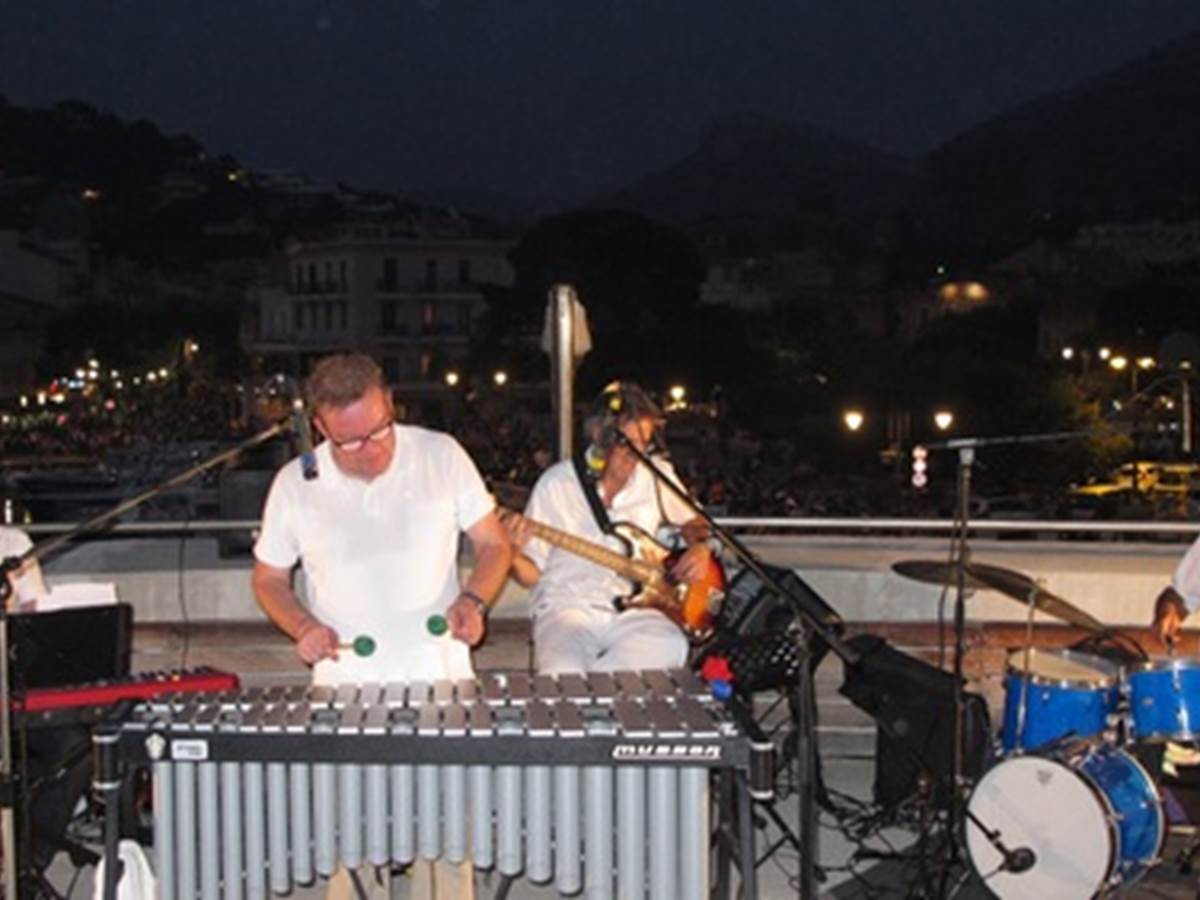 to 7 Km in our area
Jazz sur le Toit
Tous les dimanches de mi-juillet à mi-août, se déroule le festival de Jazz. Six concert à entrée libre sur le port. Big band, duos, quartets, des musiciens de renom pour une ambiance musicale décontractée, autour d'un verre de vin de Cassis et d'une assiette de charcuterie proposée par un restaurateur.
Cassis: the Jazz sur le toit festival is already back for its 13th edition. Between Calanques and Cap Canaille, have a drink in a jazz atmosphere and in a "cozy" setting, on a terrace with a view of the port and the sea.
Festivals and events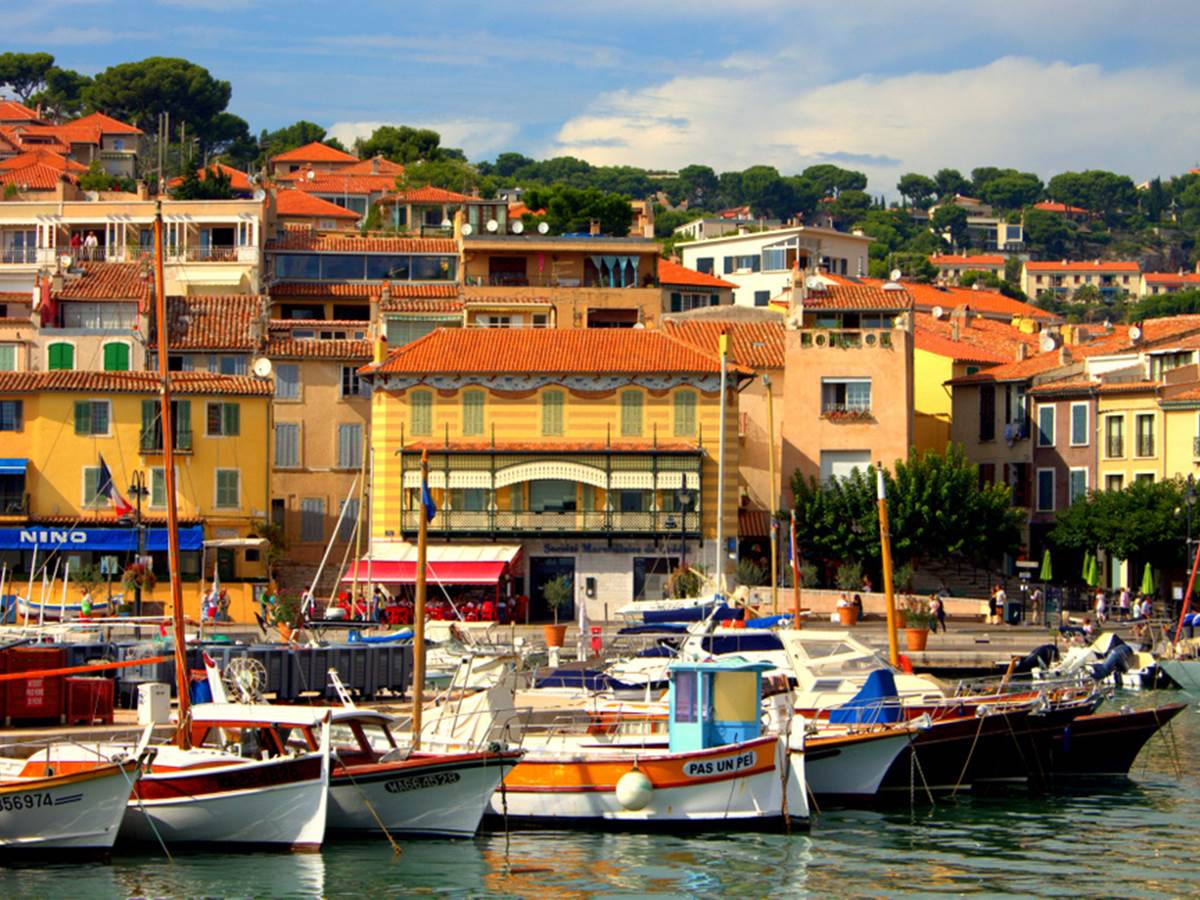 to 7 Km in our area
Fête des pêcheurs
Le dernier week-end de Juin est consacré à la mer et aux pêcheurs de Cassis. Une procession avec un groupe folklorique se rend à l'église Saint Michel pour la messe. Puis vient la bénédiction des bateaux en mer, la journée se termine par une sardinade à ne pas manquer (env 5€ par personne). Prenez place à table, promenade Aristide Briand.
Each year, Saint Peter, patron saint of seafarers, is commemorated in Cassis on the last Sunday of June, on the occasion of a great popular festival which celebrates the sea and its traditions, sailors and fishermen, in an atmosphere sometimes collected, but even more convivial and festive.